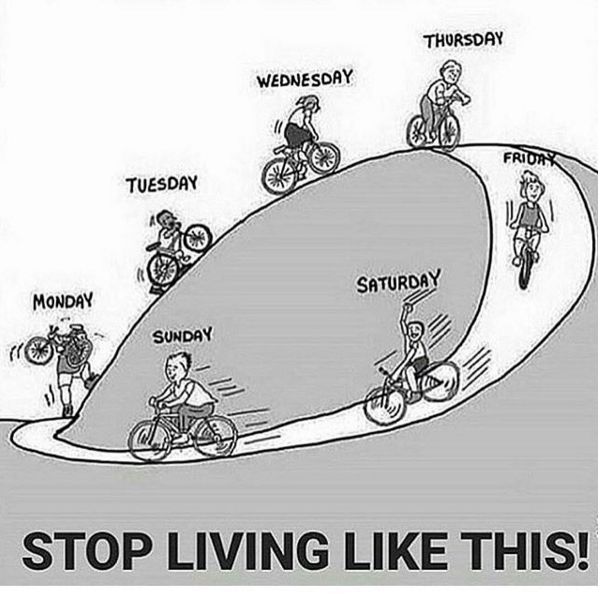 If a person feels stuck doing the same task everyday in their life, then the best step to take is to change the routine behavior. In order for a person to change their routine behavior, their mindset must change. Different tasks and goals need to be thought of daily. For example, in the illustration above the bicyclist are going in a circle versus going a different route. This type of movement can become boring and frustrating when a person wants more out of life. Therefore, pursuing different tasks and goals will motivate a person to accomplish something new. There are several ways to eliminate routine behavior.
Have a Vision. Having a vision will cause a person to work differently in order to make the vision happen.
Increase Progress. Make it a habit to increase when it comes to progressing life. Increasing progression will lead to success.
Take Risks. Don't be afraid to take risk or step outside your comfort zone. This type of action can be rewarding in the end.
Be Different. Don't be a follower, create your own path to success.